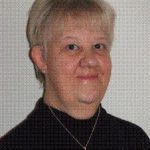 Hi there, welcome to my justcrochet blog, let me tell you a bit about how it came to be.
I started my first website www.justcrochet.com in 2008 offering a variety of my baby patterns for sale, over the years the site grew (thankfully).
With more and more free patterns becoming available I decided that maybe this was the path to follow, so in 2014 I put my first free baby crochet pattern on to the justcrochet site.
In the latter part of 2017, I realised that there were now over 100 free patterns on there, so another re-think was called for and so…….the creation of my justcrochet blog was begun.
New free patterns will be added regularly. I hope you find something for that special little one.
Happy crocheting